Here's the latest updates from our approved builders. Stay tuned for more details on our upcoming Parade of Homes event at Republic Grand Ranch, which will be announced soon!
Partners in Building is the largest custom home builder in the Greater Houston area, but our small Republic Grand Ranch team is who will work with you and help you design and build your one-of-a-kind home. This team only builds in the area where you live. That's how we ensure you get the best of both worlds – the personal attention you need from a local team of sales counselors, builders, and interior designers and the firm financial foundation and buying power of the #1 Custom Builder in the South.
We understand that a custom home is different from any other home. Unique, like you are. And we have built literally thousands of luxury custom homes since the company was founded in 1986, including hundreds across north Houston. That kind of custom home experience is invaluable to our customers. There is simply no other builder who can design your custom home, provide a fixed cost before the home starts and begin construction as efficiently as we do.
Our promise: To discover what is most important to you. To design the home you envision. To honor what you choose to spend.
Special Incentive for Republic Grand Ranch and Texas Grand Ranch Customers!
$25,000 towards your choice of Design Center upgrades, rate buy down, or closing costs through 9/30/23. Also receive a free Custom Plan Design when you attend a PiB Custom Homebuilding Seminar. Click here to find out more.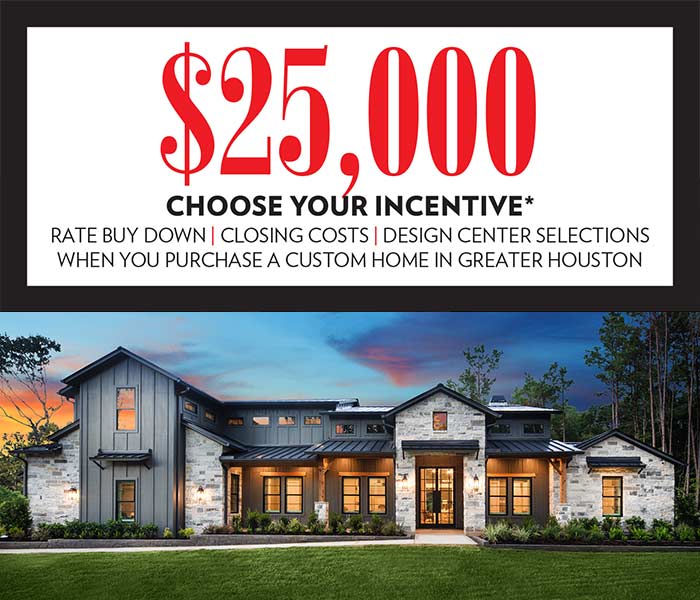 Model Home Address:
15569 Republic Grand Ranch Rd. South
Willis, TX 77378
t:
(281) 798-9663
e:
kent.stiles@partnersinbuilding.com
Model Home Hours:
10:00am – 6:00pm (Monday – Saturday)
12:00pm – 6:00pm (Sunday)
Sierra Classic Custom Homes
Special Year-End Incentives!
Sierra Classic has been building custom homes since 1997. Our simple, award-winning custom homebuilding process helps set and meet expectations, ensure transparency, and guide customers on their homebuilding journey. We have been working with the Patten Group for many years and in multiple communities. We take pride in being one of their premier builders and continue to work with them hand in hand to ensure the residents of Republic Grand Ranch are well taken care of.
Our newest plan design, "The Georgetown" and showcase model in Republic Grand Ranch was designed for this community. It offers 3 bedrooms with ensuite baths, optional flex room or 4th bedroom with en-suite bath, along with a private study, oversized rear patio, and a stunning master bath. This plan is very customizable to fit any family's needs. Our team is excited to meet with you to truly understand your goals and help make your dream home a reality. Whether it is designed from "The Georgetown", another plan from our library, or completely from scratch, our team is ready and here for you and your family. Visit our model today and let us show you how custom does not have to mean complicated.
Special Year-End Incentives!
For our clients getting ready to pour their foundation, along with future clients that contract with us between now and year-end 2023, we will make a $500 donation on behalf of you and Sierra to either the Montgomery County Women's Shelter, Second Chance Families or the St. Vincent DePaul Food Pantry (client's choice.) We will also give future contracted clients a $5,000 allowance to be used towards any options on your contract through 12/31/23. Visit our Sierra model for complete details.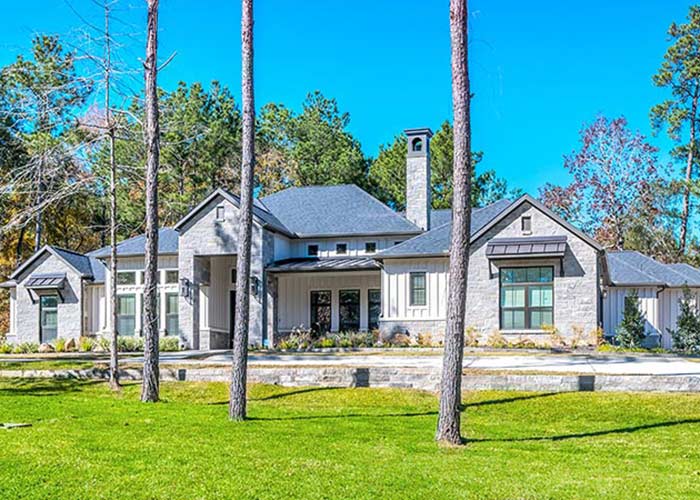 Model Home Address:
15595 Republic Grand Ranch Rd.
Willis, TX 77378
t:
(281) 962-4030
e:
wrice@sierraclassic.com
Model Home Hours:
10:00am – 6:00pm (Monday – Saturday)
12:00pm – 6:00pm (Sunday)
Established by husband-and-wife team in 2007 RVision Homes offers a streamlined turn-key process allowing our clients to build the home of their dreams and create the lifestyle that works for their family. Our team takes great pride in assisting homebuyers through the entire process from start to finish.  We know that it can be a bit overwhelming with all the details that go into purchasing and building a new custom home.
RVision is a Turn-Key Custom Home Builder. This means we will take you from the beginning of the process by handling your site prep and finishing with your landscaping. We offer a free site evaluation, which will provide you with a solid understanding of what the cost will be to get your land prepped to build. Site prep involves quite a few steps, and we will take care of this for you.  What does this involve?  This means we handle all the permits, boundary surveys, septic permits, septic design, foundation engineering, structural engineering, land clearing, house pad, soil testing, ACC/HOA applications, and much more! Ask one of our Build on Your Land Specialists to go over all the details.
Better yet, come out to one of our monthly seminars and get all the details firsthand on how things are done with RVision Homes!  Register online at www.rvisionhomes.com.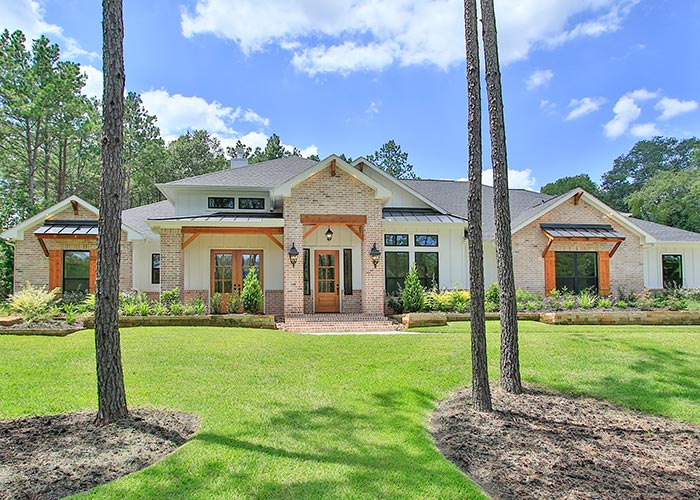 Model Home Address:
15609 Republic Grand Ranch Rd.
Willis, TX 77378
t:
(936) 207-1115
e:
scott@rvisionhomes.com
Model Home Hours:
10:00am – 6:00pm (Monday – Saturday)
12:00pm – 6:00pm (Sunday)
Your Dream Home Awaits: Let's Build Together at Republic Grand Ranch
We hope this newsletter finds you in good health and high spirits. As we step into the fall season, it brings us great joy to be a part of the Republic Grand Ranch community as one of the premier custom home builders in the area. We are Superior Homes Custom, and we are here to help you turn your dream home into a reality.
Our Commitment to Excellence:
At Superior Homes Custom, we are dedicated to crafting exceptional custom homes that reflect your unique vision and lifestyle. We understand that your home is more than just bricks and mortar; it's where your cherished memories are made, where your family grows, and where you find comfort and solace.
Why Choose Superior Homes Custom?
Tailored Designs: We work closely with you to create a home that suits your specific needs and preferences. Whether it's a cozy family haven or an entertainer's paradise, we'll bring your ideas to life.
Quality Craftsmanship: With years of experience and a team of skilled professionals, we guarantee top-notch construction quality and attention to detail in every project.
Energy Efficiency: Our homes are designed to be environmentally responsible, saving you money on utility bills and reducing your carbon footprint.
Transparency: We believe in open communication. Throughout the building process, we keep you informed and involved, ensuring that your expectations are met.
The Building Process:
Embarking on a custom home journey can be both exciting and challenging. Rest assured, Superior Homes Custom will be there with you every step of the way. Here's a brief overview of what you can expect when working with us:
Initial Consultation: We sit down with you to discuss your vision, budget, and timelines.
Design Phase: Our talented architects and designers create a detailed plan that aligns with your preferences.
Construction: Our experienced team begins turning your dream into reality, with regular updates to keep you in the loop.
Completion: We hand over the keys to your brand-new custom home, ready for you to make lasting memories.
Join Us at Our Upcoming Event!
We invite you to meet us in person and learn more about our custom home-building services at the upcoming Republic Grand Ranch Community Event. Mark your calendars for October 7th at Republic Grand Ranch and look out for more details in your mailbox.
In the meantime, to get a sneak peek at some of the beautiful homes we've built for our clients, follow us on Instagram and Facebook for regular updates and stunning photos. If you want to browse some of our plans and use our exterior rendering we encourage you to do so.
If you have any questions or want to schedule a consultation, feel free to contact us. Our team is eager to start this exciting journey with you. Thank you for choosing Superior Homes Custom as your custom home builder. We look forward to building not just houses, but homes filled with love, laughter, and countless memories.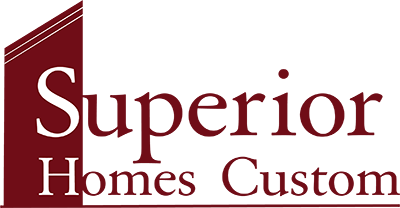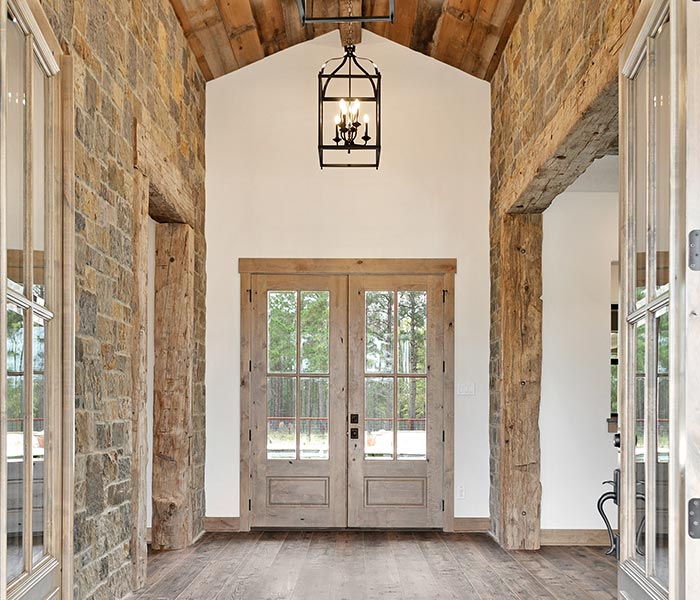 Model Home Address:
15637 Republic Grand Ranch Rd. S
Willis, TX 77378
t:
(936) 228-0990
e:
info@superiorhomescustom.com
Model Home Hours:
10:00am – 6:00pm (Monday – Saturday)
12:00pm – 5:00pm (Sunday)
Complimentary Design Plans
With a legacy spanning more than three decades, our steadfast commitment at Kurk Homes remains crafting top-notch custom homes at prices that stand strong in the market. Come pay us a visit today and discover firsthand why we hold the forefront in creating full-service custom homes designed and constructed to perfection on your very own land.
 Our commitment to excellence is reflected in two key aspects: our 20-year structural warranty and our complimentary design plans.
20-Year Structural Warranty:
At Kurk Homes, we understand that your home is a significant investment, and we want to provide you with peace of mind. That's why we offer an industry-leading 20-year structural warranty on every home we build in Republic Grand Ranch. This warranty underscores our confidence in the durability and craftsmanship of our homes.
It covers a wide range of structural components, ensuring that your investment remains protected for years to come. We believe in the quality of our work and stand behind it with this exceptional warranty.
Complimentary Design Plans:
Building your dream home should be an exciting and stress-free journey. That's why we offer free design plans when you choose Kurk Homes as your builder in Republic Grand Ranch. Our team of experienced design architects will work closely with you to bring your vision to life bringing the expertise to create a home that perfectly suits your lifestyle and preferences. Our design plans are tailored to your unique needs, ensuring that your home reflects your personality and taste.
In addition to these standout features, Kurk Homes remains committed to the highest standards of quality, craftsmanship, and sustainability. We use cutting-edge building techniques and materials to create homes that are built to last.
Our dedication to customer satisfaction means that we will be with you every step of the way, from concept to completion, ensuring that your new home exceeds your expectations. We are dedicated to offering our clients a "no-surprise" approach, ensuring continuous communication throughout the entire construction process.
Republic Grand Ranch is an exceptional community, and we are thrilled to be a part of it. With Kurk Homes, you can expect not only exceptional homes but also a seamless building process and a commitment to your long-term satisfaction. We look forward to partnering with you to build the home of your dreams in Republic Grand Ranch!

Kurk Homes Southern Living Showcase Home & Design Center:
Texas Grand Ranch
106 Dedication Trail
Huntsville 77340
t:
(281) 356-3314
e:
melanie@kurkhomes.com
Model Home Hours:
10:00am – 5:00pm (Monday – Saturday)
12:00pm – 5:00pm (Sunday)
Design Center Open By Appointment
New Model Grand Opening September 16th!
Everyone is invited to join Blackoak Homes to celebrate our New Model Grand Opening in Republic Grand Ranch on
Saturday, September 16th from 10:00 am to 4:00 pm
. We will have food and beverages available from 11:00 am to 2:00 pm.
Come out and meet the entire Blackoak Homes team!
There will be drawings for special gifts all day! Come join us and learn more about the many benefits of living in a new custom Blackoak home in Republic Grand Ranch! Click here for more information on our Grand Opening event.
Blackoak Homes is pleased to announce the introduction of our new Farmhouse Series of features in our newest model home in Republic Grand Ranch, a beautifully appointed 3242 square foot single-story farmhouse design. This spacious open floor plan offers three bedrooms, a study, and two- and one-half baths with a full gourmet kitchen that includes all the amenities the chef in your family deserves!
Come spend some time on the roomy back porch that opens to the natural beauty of this heavily wooded two-acre home site and an optional casita with additional two-car parking for guests or independent-minded family members!
Customers who notice and appreciate the details will enjoy the many standard high-end features that are included with the new Farmhouse Series base price. Gourmet appliances, including a 60" double stainless refrigerator/freezer and 48" six burner Thor stainless range and ovens as well as high-end custom-fitted Zephyr vent hoods will please even the most discerning chef in the household.
Blackoak Homes's energy efficiency package is second to none, including open cell foam insulation as a standard feature, Trane variable speed HVAC system, Low E3 double pane vinyl windows, Honeywell media filter, and so much more. Ask about the many energy savings benefits and comfort features that are included in every custom Blackoak home.
Contact us today for a model home tour or to schedule a personal appointment with Mack Davis at Blackoak Homes.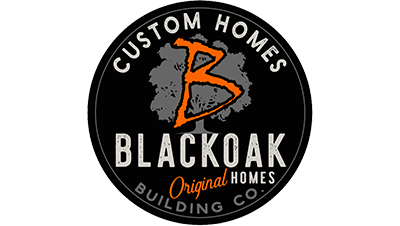 Model Home Address:
15603 Republic Grand Ranch Rd. S
Willis, TX 77378
t:
(936) 777-5526
e:
md@blackoak-homes.com
Model Home Hours:
10:00am – 6:00pm (Monday – Saturday)
12:00pm – 6:00pm (Sunday)
Introducing Our New Move-in-Ready Home
Getting to Know Us:

For over 25 years, Design Tech Homes has provided homeowners with personalized and family-oriented experiences. Despite our professional appearance, we ensure that people are our top priority. Our prices are competitive with small builders, and our team is committed to ensuring that every build is successful. Enjoy the benefits of a small family environment while having the peace of mind that comes with a well-established team behind every build.
Virtual Reality:
We know it's exciting to see your dream home take shape. After our first design meeting, we offer you a unique chance to fully immerse yourself in your custom home plans through virtual reality. This means you can walk around inside your future home and get a natural feel for how it will be set up. We make sure to be transparent and open with you so that we can make your dream home happen just the way you want it. Trust us to turn your dream home into a natural home, getting you closer to your perfect living space. Click here to schedule your VR experience.
Pella Windows:
We're excited to announce Pella® Windows as a standard feature in all our designs. Known for its quality, durability, and Energy Star® Certification. These windows will add a touch of elegance and efficiency to your dream home and help you save on energy costs. Contact us to see how Pella Windows can enhance your custom home experience. Your comfort and satisfaction are our top priorities.
Stay Up-to-Date:
We're delighted to share that, after many years and countless cherished memories, we've sold our Main Street America location. As we move forward on this exciting path, we'll be relocating to a new office and working on creating a cutting-edge Design Center. Rest assured, our New Home Consultants – Brian, Tim, Dianna, and Erick – are now available full-time at our model in Republic Grand Ranch, dedicated to helping make your dream a reality. Schedule your complimentary consultation today!
Now Available:
Introducing our brand-new, move-in-ready home, custom-designed for luxurious living. Inspired by our model home, every detail exudes elegance and comfort. Now is your chance to own this exceptional residence. Take a look!
You can find us on Facebook, Instagram, LinkedIn, and Twitter.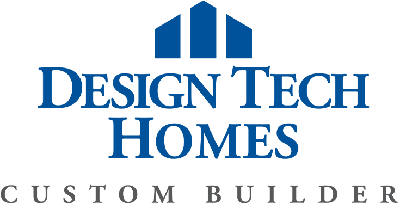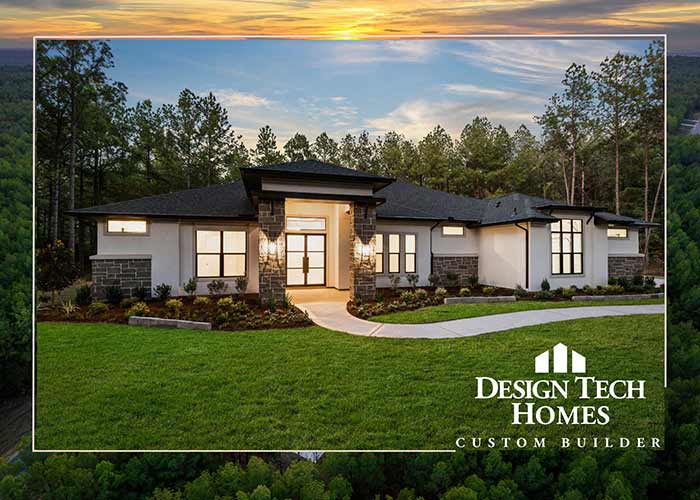 Model Home Address:
15581 Republic Ranch Road South
Willis, TX 77378
t:
(281) 335-1591
e:
info@dth.com
Model Home Hours:
10:00am – 6:00pm (Monday – Saturday)
12:00pm – 6:00pm (Sunday)
Crafting Stories, Not Just Houses
At Royal Texan Homes, the art of crafting a home goes far beyond mere construction. Each brick we lay and every beam we set embodies our core values, guiding us on our homebuilding journey. We are driven by five fundamental pillars that define our identity and shape our dedication to serving our clients:
Our Five Pillars of Excellence:
Vision – Rooted in faith, integrity, and relationships. We craft homes that evolve with time, standing by your side every step of the way. We don't just build homes; we create legacies.
Passion – A manifestation of trust and dreams. Our unwavering commitment shines through in every living space, continuously refined for excellence.
Inspiration – Where history meets innovation. We fashion spaces that harmonize the charm of the past with the innovation of the present.
Experience – More than just a home; it's a journey. We ensure that the homebuilding process is as cherished as the masterpiece itself.
Living – Beyond construction, it's a lifelong bond. Our commitment thrives on the trust, support, and care we pledge, extending far beyond your doorstep.
Watch our Home Building Videos
At Royal Texan Homes, we are all about stories. Some of these narratives find their voice in our brand-new YouTube series, "Testimonial Talks." Listen firsthand to our satisfied homeowners and discover why Royal Texan Homes stand out in the realm of homebuilding. Immerse yourself in our Testimonial Talks series to delve into the heartfelt stories of our homeowners. Explore our YouTube channel for home walkthroughs, insights into our building process, and our unique design approach. Go to our website and view the videos we have under the gallery tab.
Making a House Your Home
Notably, we were the sole New Construction Homebuilder from the greater Houston area nominated for any Texas Association of Builder awards. Why not meet with us and tour our design studio to get a flavor of what your home could be?
Join Us in Crafting Memories
Every home tells a story, and at Royal Texan Homes, we ensure that it's a story worth sharing. Are you ready to embark on your homebuilding journey with us? Experience our commitment firsthand by visiting our model home, and as always, stay connected by subscribing to our YouTube channel for the latest updates and inspiring stories.

Model Home Address:
15563 Republic Grand Ranch Rd.
Willis, TX 77378
t:
(832) 699-0475
e:
sales@royaltexan.com
Model Home Hours:
10:00am – 6:00pm (Daily)
Over 90 Years of Experience
Tilson Homes is proud to be a featured builder in Republic Grand Ranch. As a family-owned and operated company that has been building custom homes on our customers land throughout the state of Texas for over 90 years, we have unequaled experience in rural construction. We offer a wide range of custom options, so whether you customize one of our existing plans or design something entirely new, our team will work closely with you to design the home of your dreams.
Our proven processes assure a low-stress building experience. When you choose to build with Tilson Homes, you can be confident that you are getting the same quality, dedication, and service that Texans have come to expect from us since we opened our doors in 1932. Plus, you can save thousands with our EasyBuy Financing Program. Other builders will require you to get a construction loan to pay the costs of construction. That's not the case with Tilson Homes. We fund the entirety of construction at no additional cost to you. You won't have the extra stress of construction loan fees and accruing interest while your home is being built.
Visit our website to customize our floorplans with our interactive designer tools, watch our home tour videos, or simply learn more about Tilson Homes.
Our team is here to help you find the perfect home for your family. Call us at (936) 241-0593 to get started on building your dream today.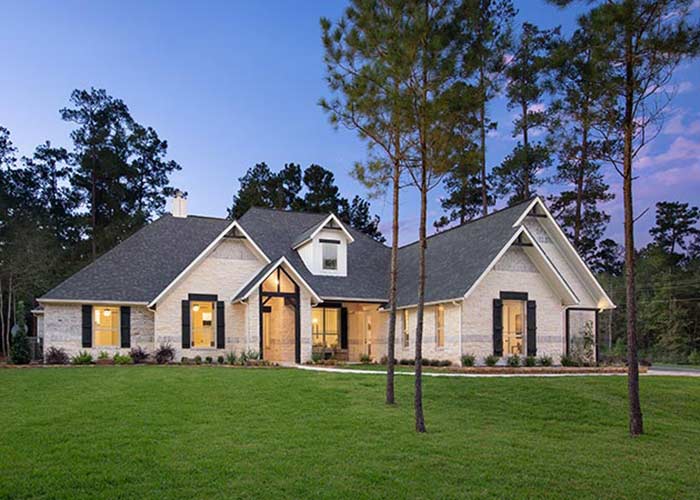 Model Home Address:
128 Texas Grand Circle
Huntsville, TX 77340
t:
(936) 241-0593
e:
huntsvillesales@tilsonhome.com
Model Home Hours:
10:00am – 6:00pm (Monday -Saturday)
12:00pm – 6:00pm (Sunday)