Introducing our bi-monthly Builder Newsletter, featuring the latest updates on Builder happenings here at Republic Grand Ranch.
Partners in Building is the largest custom home builder in the Greater Houston area, but our small Republic Grand Ranch team is who will work with you and help you design and build your one-of-a-kind home. This team only builds in the area where you live. That's how we ensure you get the best of both worlds – the personal attention you need from a local team of sales counselors, builders, and interior designers and the firm financial foundation and buying power of the #1 Custom Builder in the South.
We understand that a custom home is different from any other home. Unique, like you are. And we have built literally thousands of luxury custom homes since the company was founded in 1986, including hundreds across north Houston. That kind of custom home experience is invaluable to our customers. There is simply no other builder who can design your custom home, provide a fixed cost before the home starts and begin construction as efficiently as we do.
Our promise: To discover what is most important to you. To design the home you envision. To honor what you choose to spend.
Special Incentive for Republic Grand Ranch Customers only! Free custom plan design when you attend the PiB Custom Home Experience Seminar. Available to Republic Grand Ranch customers who are under contract by December 31, 2022.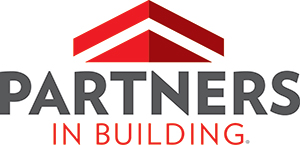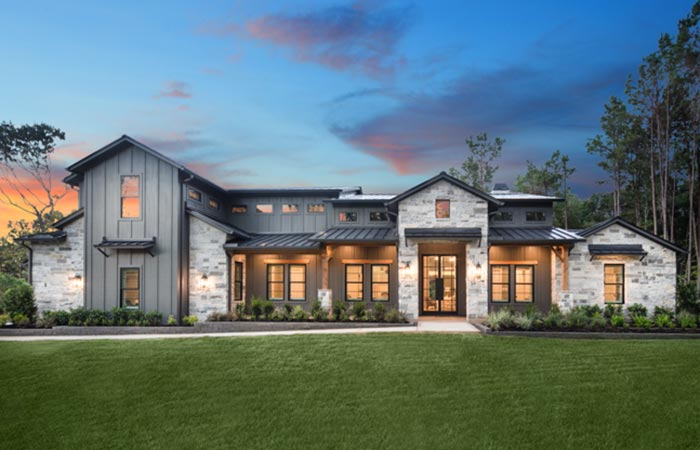 Planning to build a home? Let's work together!
Building a custom home can be a stressful process if you don't have the right builder. Barbara and Mike Feigin founded Design Tech Homes in 1997. Since then, our company has continued to grow throughout Houston, San Antonio, and Central Texas, becoming one of the largest, family-owned custom home builders in Texas. We believe everyone deserves a home where they can thrive with family and friends, making memories for years to come. So, it is our goal to continually rise above and beyond the basic standards and deliver superior quality that each Homeowner deserves. We invite you to join the Design Tech Homes Family where we build one kind of home – yours.
Join us for our next Build on Your Lot Seminar! Saturday, October 29th at 2:00pm.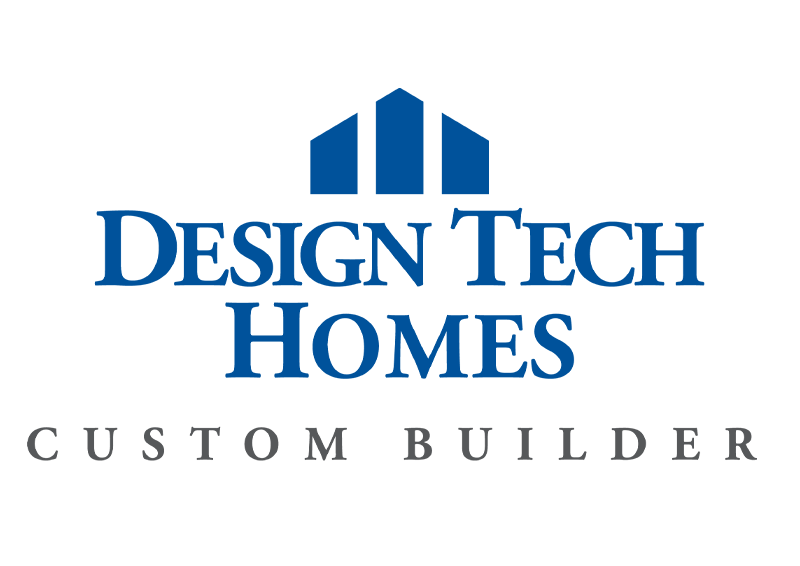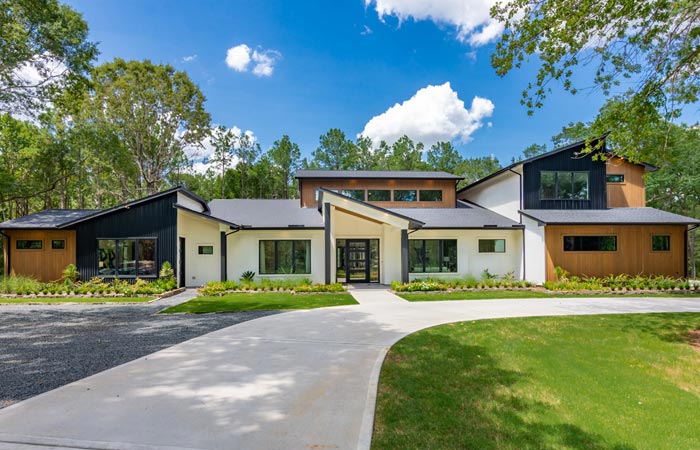 Every member of the Blackoak Homes team brings decades of local homebuilding knowledge and hands-on experience to help you design and realize the dream home you have been searching for. We specialize in helping you every step of the way from taking a simple plan idea of your creation or choosing from one of the many plans we have in our portfolio and transforming them into a home that will be uniquely yours. We also recognize that the permitting and HOA approval process can be time-consuming and frustrating, so we handle this necessary part of the process from start to finish for you.
Johnny Qualls, owner and president of Blackoak Homes, grew up in a custom homebuilding family and he carries on this tradition today building unique personalized custom homes for each customer, one beautiful home at a time. Johnny's passion for honesty and integrity is evident in the open communication he encourages with Blackoak Homes customers and the talented team members he has surrounded himself with. You can be confident of the quality and attention to detail your new Blackoak custom home will receive.
New Model Home Coming Soon at Republic Grand Ranch!
Our newest custom farmhouse plan, The Ellen, will debut in Spring of 2023. This plan will feature 3 bedrooms, 2.5 baths and a well-appointed gourmet kitchen with many of the exciting custom features and appliances you have come to expect from Blackoak Homes!
We are also offering a custom version of this plan as an inventory home located at 10760 Ruger Rd. in Republic Grand Ranch. The estimated move in for this beautiful custom home will be April/May of 2023. For more information, contact Mack Davis at (936) 777-5526.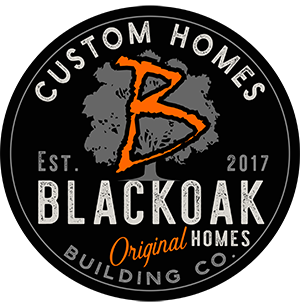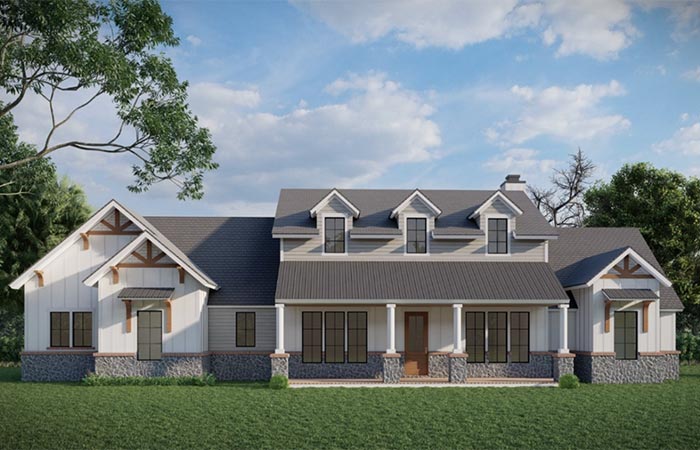 Kurk Homes Custom Builder
Kurk Homes Custom Builders are a Southern Living Custom Builder built on tradition.
What sets us apart as a custom home builder? For over 30 years, our philosophy at Kurk Homes has always been to design and build high-quality custom homes at competitive prices to be enjoyed for decades to come. We are 100% custom and while we have our own beautiful plans to modify as well as the Southern Living plans, we can design your dream home from scratch.
Kurk Homes is proud to offer quality-constructed custom homes with a 20-year warranty. We are the only Southern Living Custom Builder with a 20-year structural warranty. We have our very own in-house Architectural Designers and Interior Designers to guide you through the process of designing your home on your land to bring your vision to reality. Flexibility with Kurk Homes is not found with other "Build on Your Lot" companies. We take pride in the one-on-one relationships between the builder and homeowner, so you can make changes that suit your needs and desires.
Communication is one of the most important aspects of the building process. Whether it is you, our valued customer, or one of the many engineers, contractors, manufacturers, and inspectors we work with, communication helps us ensure the integrity of your new home.
Energy efficiency is part of our culture. Our home plans are stamped and certified by a third-party engineering firm to exceed energy star requirements.
Discover why Kurk Homes is the leader in full-service design and custom build homes on your own lot with a visit today.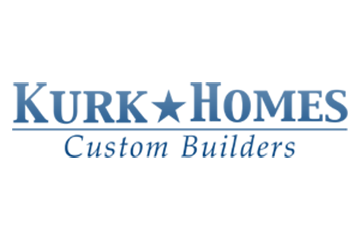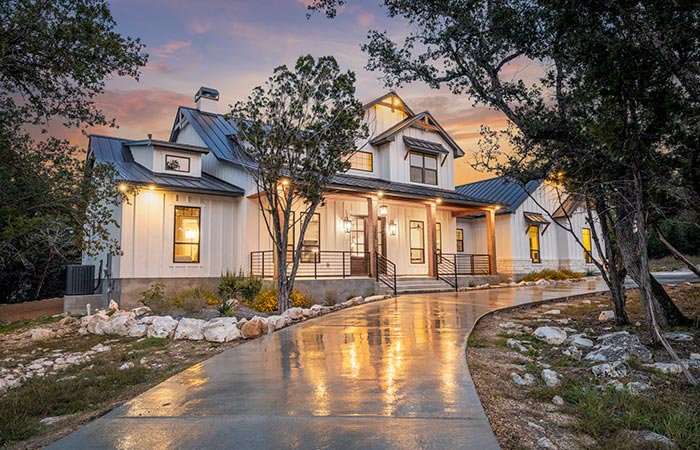 Kurk Homes Southern Living Showcase Home & Design Center:
Texas Grand Ranch
106 Dedication Trail
Huntsville 77340
t: (281) 356-3314
Model Home Hours:
10:00am -5:00pm (Monday-Saturday)
12:00pm – 5:00pm (Sundays)
Design Center Open By Appointment
At Royal Texan Homes, it is not enough to just create beautiful, well-constructed homes that can be treasured for generations. We believe the building experience should be just as memorable.
Our core values are faith, integrity, and relationships. Your neighbors that have built with us will tell you that we live these values every day. 
Building a home is a complicated process. Mistakes are made from time to time. The test is how a company responds.
This process starts in the initial consultation phase where we ask questions and listen. We want to know about you and your life. How do you plan to live in this house? What things are important to you and how can your home enhance your life.
Throughout the design and construction process, as well as the warranty process, you should have confidence in your home builder and trust that they will deliver on each of their promises.
We would love the opportunity to speak with you about your home-building project to determine if we are a fit for you. 
Please visit our website and schedule a consultation with our team so we can get to know you and learn more about the home you want to build.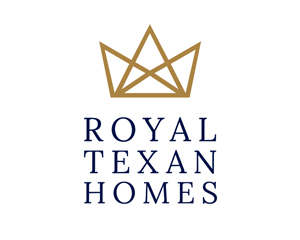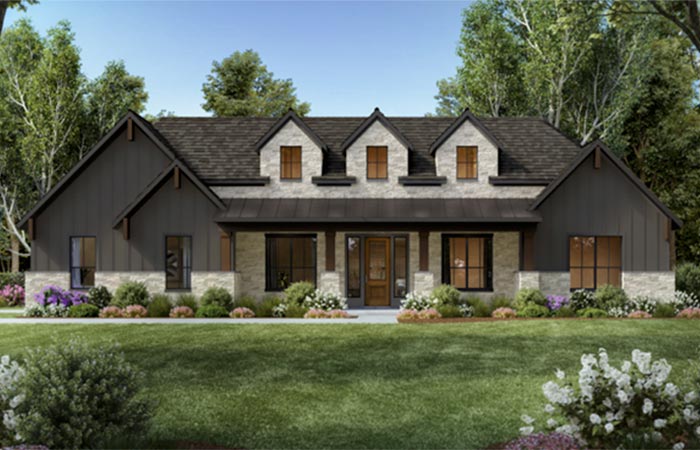 RVision Homes is family owned and operated by husband-and-wife team Ryan and Gretchen Rogers, we are excited to be a part of this great new development!
Established in 2007 RVision offers a streamlined turn-key process allowing our customers to build the home of their dreams and create the lifestyle that works for their family. Our team takes great pride in assisting homebuyers through the entire process from start to finish, we will take the worry away of all the details that go into your site preparation and building process while ensuring high quality every step of the way.  This allows you to focus on designing, planning, and creating a home that works for your unique specification and lifestyle. Trusting the RVision team guarantees you a home built on the foundation of your dreams and our core capabilities. We want your vision to be RVision and start building the home of your dreams today.
New Model Home Coming Soon! Visit us today at our Texas Grand Ranch Model home or call (281) 844-2887 for more information.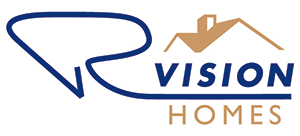 When you're a family-owned and operated business, every detail of the work has several eyes making sure things are done right. As well, our staff of sales consultants, designers, framers, and finishers are just like family to us. This relationship philosophy helps us maintain close quality control in every phase, every aspect of the building of your home.
As a premier Build-on-Your Lot home builder in Southeast Texas, Superior Homes Custom , Inc. has the experience and financial stability you're looking for in a home builder. Get to know us, and you'll see why we take great pride in our work.
Dean Hall, owner of SHC, grew up around building and started framing homes for his parents as a young boy. He has loved and been actively involved with home building ever since. His knowledge and experience is a vital part of the process of building your home. Dean is personally involved in helping you with ideas and suggestions to help you build your home to fit your wants and needs—not someone else's.
Your first contact with SHC is with our very capable sales staff. Our Sales Executives have many years of home sales and design experience. They're here to assist you in finding and developing a plan and a price that fits your needs, your budget, and your vision.
We look forward to working with you. If you would like to learn more about Superior Homes Custom, Inc., or have any other questions, simply give us a call at (936) 228-0990.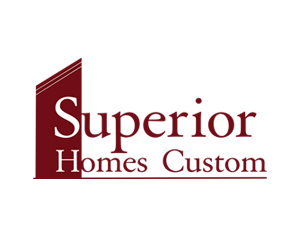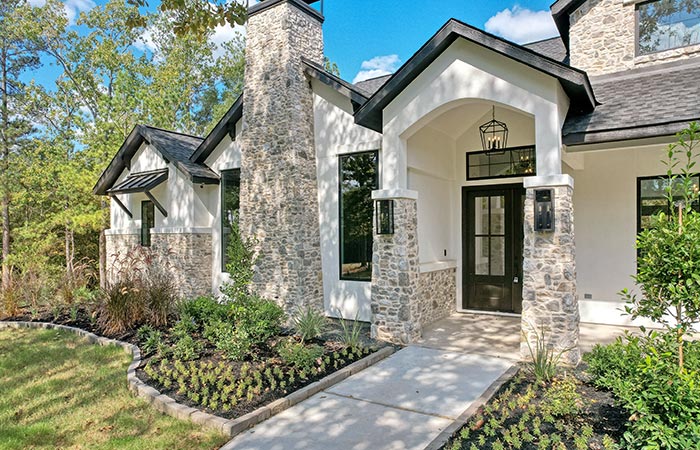 Tilson Homes is proud to be a featured builder in Republic Grand Ranch. As a family-owned and operated company that has been building custom homes on our customers land throughout the state of Texas for over 90 years, we have unequaled experience in rural construction. We offer a wide range of custom options, so whether you customize one of our existing plans or design something entirely new, our team will work closely with you to design the home of your dreams.
Our proven processes assure a low-stress building experience. When you choose to build with Tilson Homes, you can be confident that you are getting the same quality, dedication, and service that Texans have come to expect from us since we opened our doors in 1932. Plus, you can save thousands with our EasyBuy Financing Program. Other builders will require you to get a construction loan to pay the costs of construction. That's not the case with Tilson Homes. We fund the entirety of construction at no additional cost to you. You won't have the extra stress of construction loan fees and accruing interest while your home is being built.
Visit our website to customize our floorplans with our interactive designer tools, watch our home tour videos, or simply learn more about Tilson Homes.
Our team is here to help you find the perfect home for your family. Call us at (936) 241-0593 to get started on building your dream today.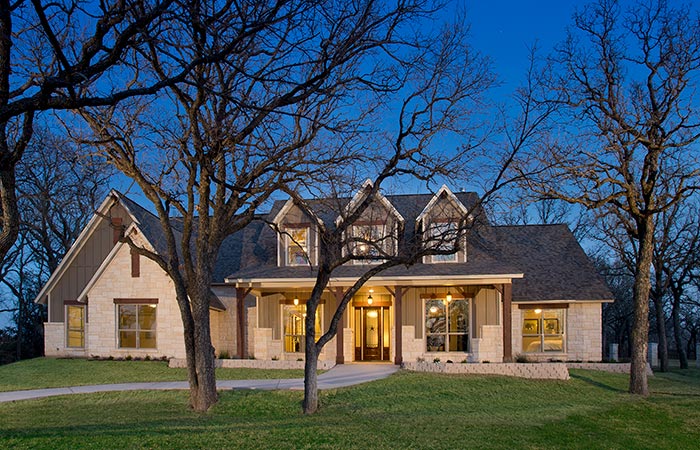 Sierra Classic Custom Homes
PROPRIETARY DESIGN-BUILD PROCESS
Our simple, custom homebuilding process helps set and meet expectations, ensure transparency and guide customers on their homebuilding journey.
DESIGN FLEXIBILITY
A custom home is a major investment, and we want you to be confident in knowing that every aspect of your home is exactly the way you want it – whether starting from one of our plans or your own.
JUST THE RIGHT SIZE
We are privately owned which means we know the importance of exceptional customer service and a very hands-on, personal approach to homebuilding. But, we are also large enough to maintain a certain level of buying power that helps us keep material costs down and your new home affordable.
LONGEVITY AND INDUSTRY EXPERTISE
After 20+ years, we know our process works, our product is high quality and we will be here throughout your home build and beyond.
TRANSPARENT, FIXED-PRICE CONTRACTS
When you sign your contract, you will know exactly what you have selected and exactly how much you will be paying – no surprises.
PERSONALIZED ONLINE PORTAL
You will be kept up-to-date on everything pertaining to your new home. Our Online Customer Portal provides the opportunity to communicate directly with project managers and access real-time updates.
PEACE OF MIND WARRANTIES
Our warranty program provides peace of mind that we are ready and available to take care of any issues that might arise after move-in. We stand by our work and want you to trust in the relationship and the home we have built together.
AWARD-WINNING
The Sierra Classic staff, designers, and contractors helping you create your dream home are some of the best in the business and we have the awards to prove it. Learn how with Sierra Classic, custom doesn't mean complicated and let us help you build your dream home today.